The first villa when entering the estate serves as a reception and there you can find a member of the family or of the personnel to assist you when needed, during your stay.
The two Villas for guests (Stella and Despoina) are located higher on the hill and are surrounded by vines, olive groves, fruit trees and aromatic herbs. The 300 meter distance between the two villas guarantees the privacy and quiet for the guests as there is no optical or acoustic contact between the two properties.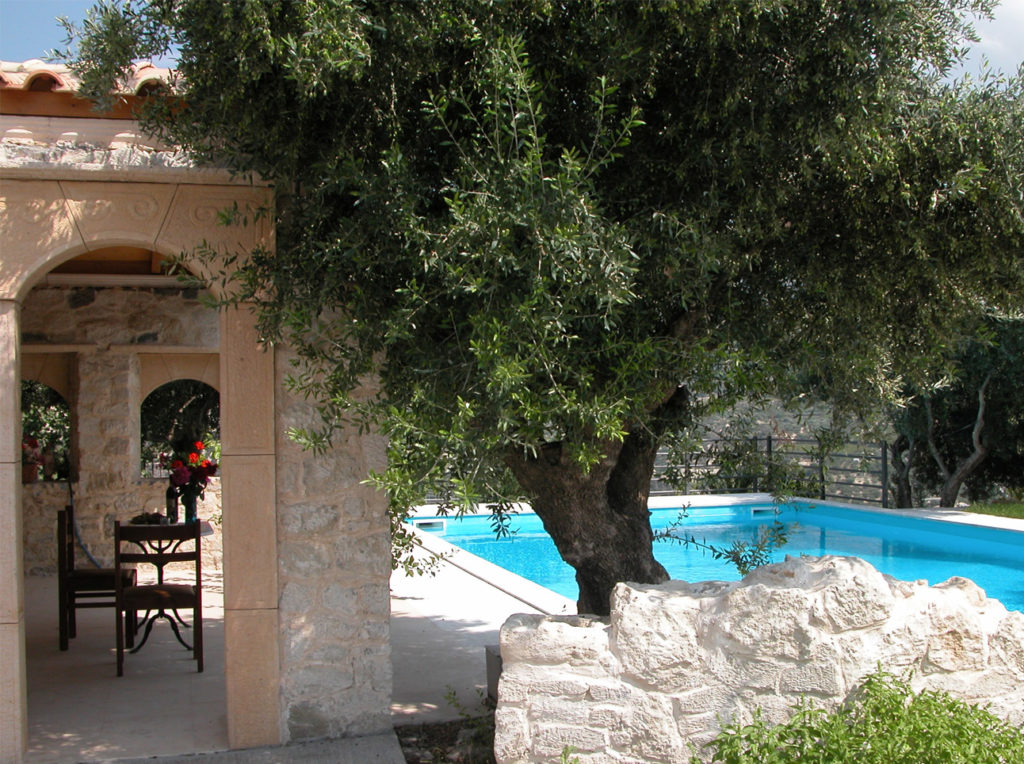 Villa Despoina is located on the highest spot of the mountain and can accommodate up to 5 people.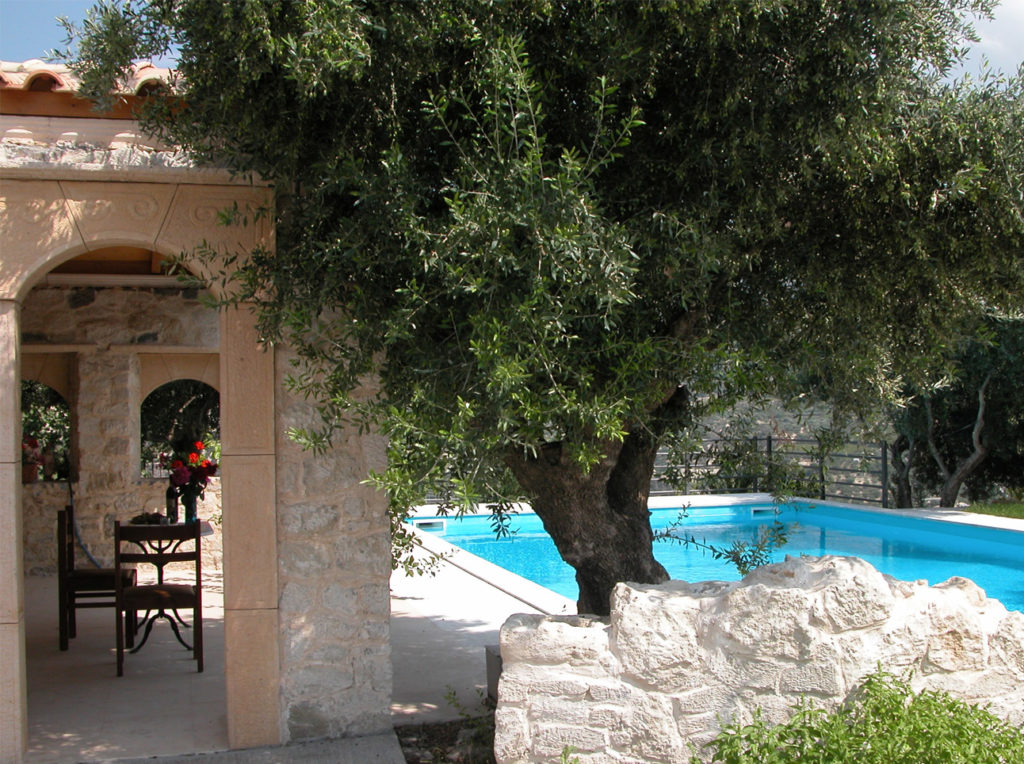 Fully equipped kitchen (fridge-freezer dishwasher electric and gas cooker oven coffee maker kitchen utensils etc.)
3 Bedrooms
Living room – dinning area
Bathroom with shower
Bathroom with bathtub
Private swimming pool
Air-conditioning
Fireplace
Autonomous Heating
Satellite tv
DVD player
Internet access
Free parking
Iron- ironing board
Baby cot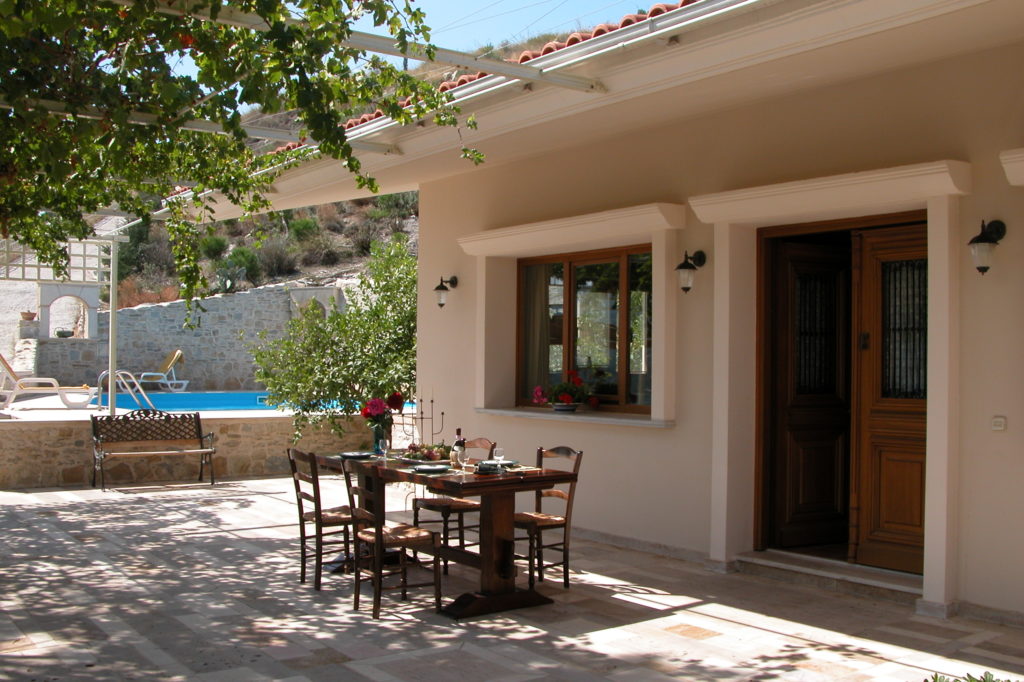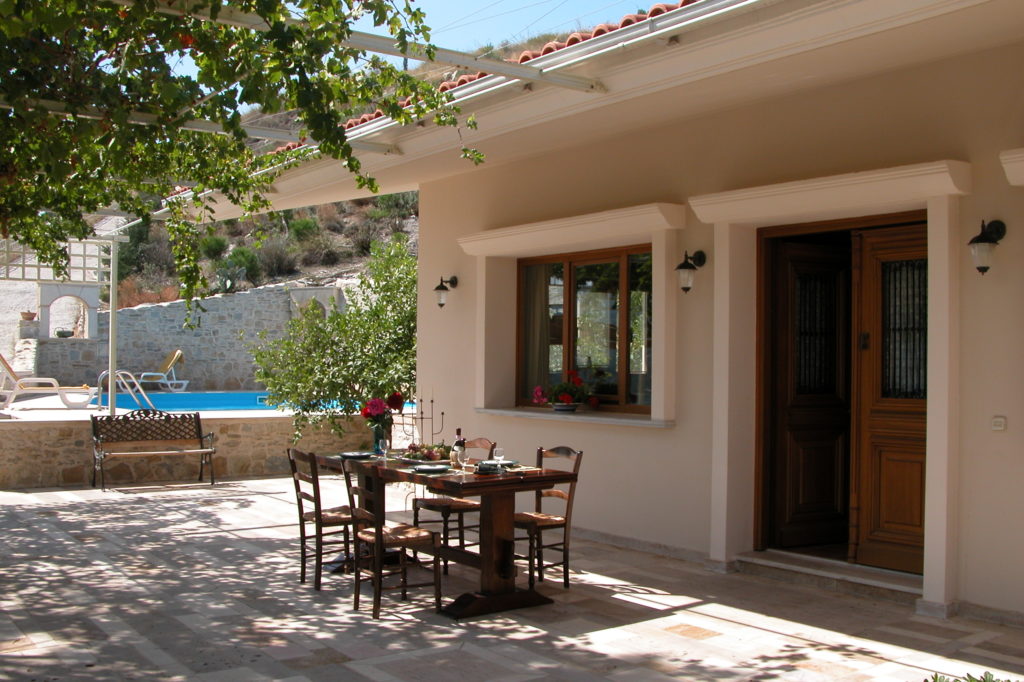 Despite its country character Villa Stella doesn't lack any modern amenities. It can accommodate upto 5 people or 7 family members.
Fully equipped kitchen (fridge-freezer dishwasher electric and gas cooker oven coffee maker kitchen utensils etc.)
3 Bedrooms - 2 attics
Bathroom with shower
Bathroom with bathtub
Private swimming pool
Air-conditioning
Fireplace
Autonomous Heating
Satellite tv
DVD player
Internet access
Free parking
Iron- ironing board
Baby cot